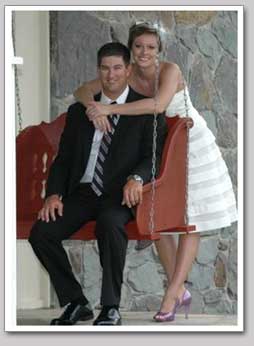 I have worked with A Cutting Edge on several occasions! She is wonderful at large events and smaller intimate occasions. When planning my wedding, I knew who would be perfect. They are professional and fun to work with. And I even got a fun surprise! Kathy made my top layer of my cake Gluten Free! A Cutting Edge is budget-friendly, creative and has the experience. I recommend her to anyone in need of a caterer!
-- Brooke Seale McCrory

---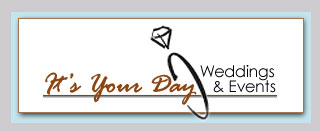 I have had the opportunity of working with Kathy since she opened her doors. She can do whimsical, fun and eclectic for all events. She is a true professional and will make your event very special. Whether it is 5 people or 500 Kathy and Kenny will follow through and will make your dreams come true.

--Susan Newman
It's Your Day Weddings and Events
susanbnewman@gmail.com
---
Kathy has been extremely helpful to our family catering and helping with 3 of my children's weddings:
Our first son was married out of town so my daughter-in-law hired someone else to cater the reception, however, Kathy brought over some beautiful cookies from her shop that matched the colors of the wedding and had an "H" "mongrammed with icing" on top. The cookies were not only delicious, but looked fabulous on the groom's table.
My daughter was married in Tuscaloosa, and Kathy offered to help however she could with the reception. My daughter, Lauren, hired Kathy to decorate for and cater the reception. The reception was held at Brown's Corner in downtown Tuscaloosa. Kathy did an outstanding job decorating. The place was absolutely beautiful. People raved for weeks about the food. Lauren was on a limited budget and so just asked for a modest menu of food. Kathy expanded on what Lauren had requested.....What a beautiful and delicious spread.
Because Kathy did such and outstanding job with my daughter's reception, my future daughter-in-law has hired her again to help decorate and cater my son's and her wedding in May 2011. We are also talking to her about catering and helping decorate for the rehearsal dinner.
We have been extremely pleased with Kathy's service: the decorations, food, and price.
-- Carol Hall